Our Passion
"I think the science lab is a terrific way to learn."
Julia, Grade 5
Our passion is to equip the next generation of seekers, scholars and learners with the scientific essentials needed to flourish and innovate in an evolving world. Parallel to our goal of preparing students for the future of science and life is our belief that science is a critical discipline in the development of young people. We don't simply want the students who are taught our program(s) to understand their lesson, but to accrue long term and enduring cognitive skills that will put them on a path of life-long growth and fulfillment.
---
Mission Statement:
Smart. Intuitive. Friendly.
Cohesion among scientists, educators, and business leaders is quite simply, smart. By design, everything we do, from the research straight to the classroom, is intended to be intellectual, organized, and well conceived.
We believe that true intuitiveness melds elegance and simplicity. We strive to create an environment and solutions that are seamless, comprehensive, and empower those they touch.
It's our assessment that being smart and intuitive is only 2/3 of the equation, that's why we embrace and encourage collaboration. Because of our devotion to the human element, we aim to create an environment that fosters a friendly community of learning.
---
History:
Founded in 1996 by Dr. Keith Verner, LabLearner is a 100% hands-on science curriculum that has been leveraged, with success, by schools across the United States and abroad. Detroit native and Cornell graduate, Dr. Verner, envisioned a science program focused on interaction and designed by scientists and teachers. Decades later, the concept has garnered high praise but more importantly high results. Birthed out of parent company, Cognitive Learning Systems, Inc., LabLearner is devoted to helpful lab set-up, sound and results-driven curricula, teacher professional development and ongoing support.
– Dr. Verner as a voice for scientific progress
Having been selected alongside astronaut John Glenn in 2002 to embody the challenges of K-12 education in the U.S., Dr. Verner addressed congress from a position of expertise. Serving then as Chief of Developmental Pediatrics and Learning for Penn State, he not only conveyed the obstacles and needs of students and teachers in the U.S., but also offered a solution. Out of this position of ability and passion flow both the foundation and the lifeblood of LabLearner, aimed at confronting the challenges of K-12 science education: 100% hands-on science.
Transcript of Dr. Verner's testimony before Congress
---
Awards:
An undeniably high concentration of LabLearner schools have achieved the Blue Ribbon Award, cited as the "the highest honor a school can achieve," from the U.S. Department of Education. In addition, many STEM (science, technology, engineering and mathematics) schools report that they've attained their STEM status through the proven LabLearner systems.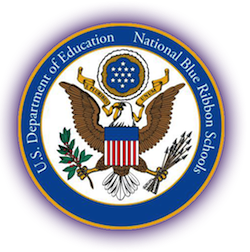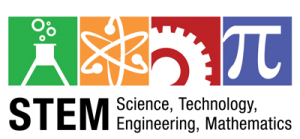 ---
Praise:
"Without exception, our students are excited about science now and they are thoroughly engaged in hands-on exploration every week."
Jacqueline Edelmann – Science Teacher – Academy of Our Lady of Mount Carmel (NJ)