LabLearner BrainSTEM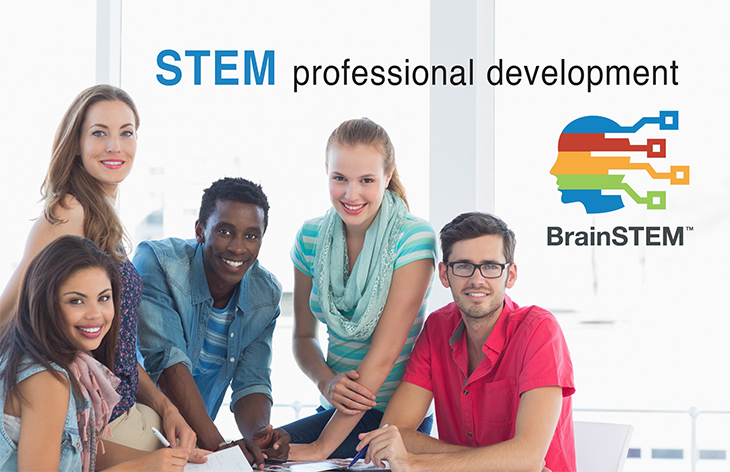 WHAT DO OUR STUDENTS NEED TO KNOW FOR THE FUTURE?
HOW DO THEY NEED TO THINK?
STEM approach has brought us a revolution in modern science, medicine and technology. It is time for it to be applied throughout PreK-12 instruction. A STEM education endows students with cognitive processing skills to address a wide range of problems and to find their solutions.
A STEM curriculum requires a great deal of thought and communication between educators. As in any new pedagogical approach, STEM education requires the acquisition of new talents and skills on the part of educators. More than that, it requires a new way of thinking about learning. For that reason, the STEM movement acts as a stimulus to invigorate teaching and learning at all levels. Equally important, students love learning STEM and teachers experience tremendous professional satisfaction teaching it!
We can help guide your staff through this process. Contact us today!
STEM Professional Development Options
BrainSTEM offers a series of STEM professional development options ranging from single school presentations to district wide, curriculum integrated, multisession programs.
All of our STEM professional development offerings are customized to provide the most relevant and meaningful experiences for our educator partners.
Contact us for additional information and pricing.